Website Designing
Build anything - a blog, a static website!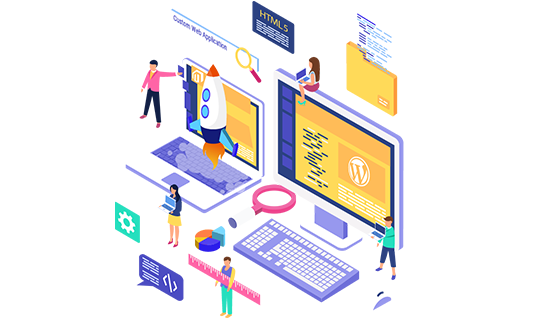 Web Design & Development Company in India offers best website designing & web application development with interactive UI that has better user experience & make sure your website stand out to give you an edge over competitors, lesser bounce rates, less loading time and load handling, mobile friendly websites & have that standout factor that will compel your visitors to become customers.
We are one of the most experienced and trusted web design & Web Development Company. we are also Google partner digital agency. We have 17+ years' experienced professional team from designing a simple website to robust web application development, crafting a digital campaign & SEO. We are the perfect web design company in Bangalore, India. Currently, we are serving domestic and international customers of all sizes of business. We enable the brands & corporates to look good online using their websites so that the website can welcome its customers and give a pleasant user experience across the devices. We are always excited to listen new ideas and consult in website designing using our experience.

Multi-Server Management
Redback provides fast SSD hosting servers for all types of uses. Including content management systems, static websites, and purpose-built applications.

Access Control
Redbackcloud.com offers malware removal and scanning that will enhance website security protecting against attacks, hacking and vulnerability.

Secure Backups
All hosting accounts come with the latest version of cPanel. This makes life easy for you to do routine tasks such as setting up email addresses and managing MySQL databases.
SHARED HOSTING FEATURES
Since we are constantly growing, we're always on the lookout for clients satisfaction – for every area of the company.
WHAT OUR CLIENTS SAY ABOUT US
Purus gravida quis blandit turpis cursus.
Limited Time Offer
- 50% OFF