VIRTUAL PRIVATE SERVERS
If you're outgrowing your web hosting or simply want more control, a managed or fully managed VPS (Virtual Private Server) is the next logical choice.

Dedicated IP
Full Root Access

SSD Disk Drives
100 MB/S Network
VPS Hosting
Redback is an ideal location for a variety of Hosting assistance service providers. We are a dependable VPS Hosting assistance service provider that assists various internet businesses. Virtual Private Server (VPS) hosting provides a variety of hosting options for your website, resulting in improved performance. VPS Hosting is the next level of performance that can be used for shared hosting to provide you with additional functionality and improved performance.

Companies that provide VPS hosting assistance guide you through the entire process of providing features, applications, and exciting plans for virtual servers.
What is a Virtual Private Server (VPS)?
It is a virtual machine that runs its own copy of the operating system, and customers have superuser-level access to that operating system instance (Windows, Linux, Ubuntu, and so on), allowing them to install almost any software that runs on that OS. A virtual server is a device that divides a physical server into multiple virtual servers. Each server is safeguarded by a set amount of CPU and RAM resources. VPS services bridge the gap between shared and dedicated web hosting services by providing full control over other customers.
Redback VPS Hosting Assistance
Configurations and installations can be customised.
The VPS hosting services are adaptable and simple to set up.
Increases security while improving performance.
Create a dedicated mail server.
Users who run complex applications will benefit from this.
Excellent choice for high-traffic sites.
Exciting Hosting Plan characteristics.
VPS HOSTING PLANS
Web Hosting is the business of housing, serving, and maintaining files for one or more Web sites.
Memory
Burst RAM
CPU Power
Storage
Geekbench Score
Bandwidth
Price
1GB
2GB
2.4GHz

1 core

20GB
1000GB

$3.95/mo

On sale -

Save 50%

2GB
4GB
4.8GHz

2 cores

40GB
2000GB

$8.95/mo

On sale -

Save 50%

3GB
6GB
7.2GHz

3 cores

60GB
3000GB

$12.95/mo

On sale -

Save 50%

4GB
8GB
9.6GHz

4 cores

80GB
4000GB

$15.95/mo

On sale -

Save 50%

6GB
12GB
14.4GHz

6 cores

120GB
6000GB

$23.95/mo

On sale -

Save 50%

8GB
16GB
19.2GHz

8 cores

160GB
8000GB

$29.95/mo

On sale -

Save 50%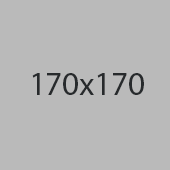 30-day money-back guarantee
Redback offers malware removal and scanning that will enhance website security protecting against attacks and vulnerability.
Additional services
Redback provide 24/7 Servers and Support to provide a quality Services for our Clients to provide several different avenues for you to take to get support for your account.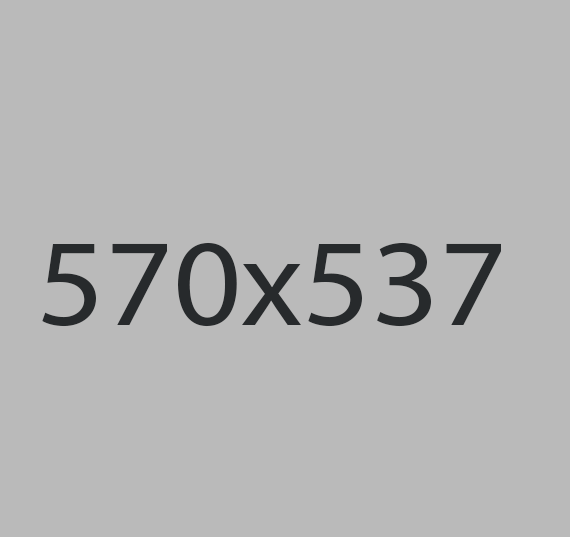 VIRTUAL PRIVATE SERVERS INCLUDE
Automatic Software Updates
Automatic updates allow users to keep their software programs updated without having to check for and install available updates manually.

Secure Shell Access (SSH)
Redback offers Secure Shell Acess provides strong authentication and encrypted data communications over an open network such as the internet.

Ruby Version Manager (RVM)
RVM is a command-line tool which allows you to easily install, manage, and work with multiple ruby environments from interpreters to sets of gems.

24/7 Support
Redback provides several different avenues for you to take to get support for your account. The most commonly used is the Redback
Unlimited Email Accounts
All hosting accounts come with the latest version of cPanel. This makes life easy for you to do routine tasks such as setting up email addresses and managing MySQL databases.

Crontab Access
Redback offers malware removal and scanning that will enhance website security protecting against attacks, hacking and vulnerability.
FREQUENTLY ASKED QUESTIONS
VPS hosting utilizes something called a Virtual Private Server. Essentially, this style of hosting mimics a dedicated server, but it utilizes a shared server environment.

Your physical servers will be housed in a data center. And a VPS is the portioned part of this physical server that has its own operating system, disc space, and bandwidth. Your VPS offers extensive server customization options, similar to a dedicated server, but at the fraction of the cost.
VPS hosting is similar to using virtualized OS software. For example, let's say you have a MacBook Pro, but you really need to use the Window OS for a certain program to run. Instead of buying a separate Windows PC you could use software like VirtualBox or VMware. This software will a llow you to run a virtualized version of the Windows OS on your Mac machine.

The same can be said for VPS. On the same single physical server, you can run several different virtualized servers. Each of these virtual servers will act as if they're separate dedicated servers.
If you require a unique hosting setup, or you have a very large and high-traffic site, then you've probably thought about getting your own dedicated server. But, there's only one problem. Dedicated servers are expensive! This is where VPS comes to the rescue.

VPS can be totally customized to your liking and give you much more control over your hosting environment when compared to a shared server. VPS hosting can also grow with your site as your traffic levels and resource needs increase.

VPS hosting is also generally more secure than shared hosting environments, as you'll be the only site using the set server resources.
VPS hosting is technically a combination between both shared hosting and dedicated hosting.

With dedicated servers, you rent out an entire server, which can get pretty expensive fast. With shared hosting, you end up renting a portion of a server that's shared with other users. Shared hosting is a solid option for beginners, as it's generally much cheaper and provides you with the necessary resources to get your site started.

VPS uses a single server and that server is partitioned out into different virtualized server environments. This differs from shared hosting because with shared hosting you have limits on the amount of CPU and memory available, as well as other software restrictions. VPS usually offer baseline resources that you're guaranteed, plus additional resources available at a moments notice should your site experience a traffic spike.
Your best VPS hosting option is here:
$2.95/month

*